How to set up Passkeys App as a main passkeys app?
Starting with iOS 17, Apple allows choosing the main passkeys app from your device settings. Follow these simple steps to set up it.
1. Go to Settings app.

2. Find and Tap Passwords.

3. Tap Passwords Options.

4. Select Passkeys App.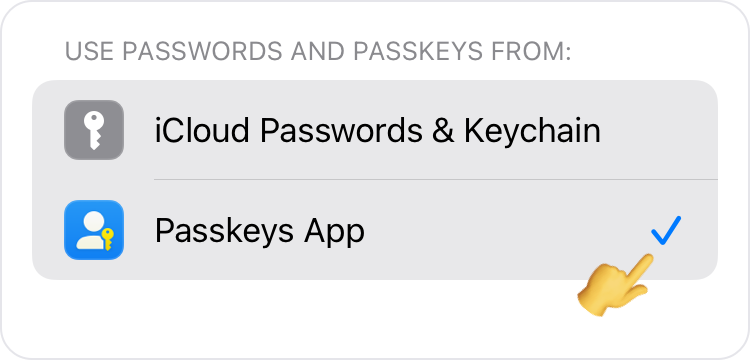 IMPORTANT: Make sure to deselect iCloud Passwords & Keychain after selecting Passkeys App.
Still have a question? Contact Us